Lessons online and in Amsterdam and Utrecht
Some people just need a little encouragement, and a nudge.
'Your voice has great potential, but you're hesitant to admit you just love singing. I'll make you finally go for it!'
A colleague of mine started her career like this. Her boyfriend bought her a gift card for some singing lessons. She works as a singer now…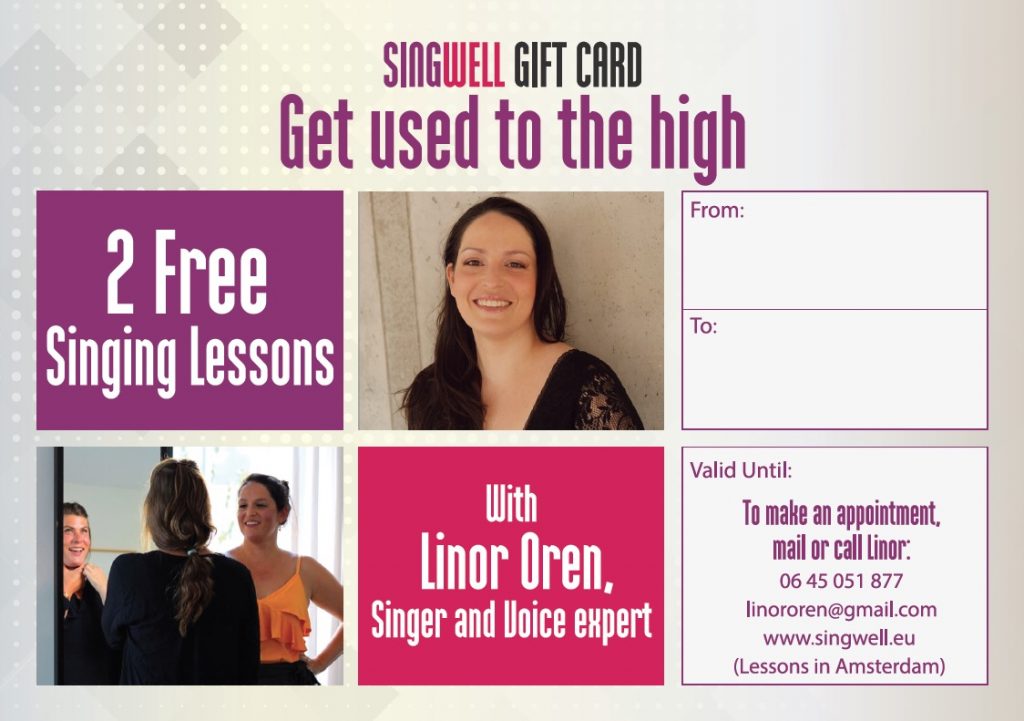 No matter which value card you choose, I'll mail you the beautiful print (for Dutch buyers only), so you can present your friend something real. If you're in a real hurry, I can e-mail you the gift card as a pdf.
Lessons with Linor improved my voice drastically in just a few months. Friends and family notice it too. I'm going to record a 5 track EP this fall…
Three lessons are like a getting starting kit. Your friend will have the tools to make progress on her or his own.
Linor has helped me to find the natural colour of my voice, with an emphasis on vocal health. I made a big progress with her and enjoyed her kindness as well.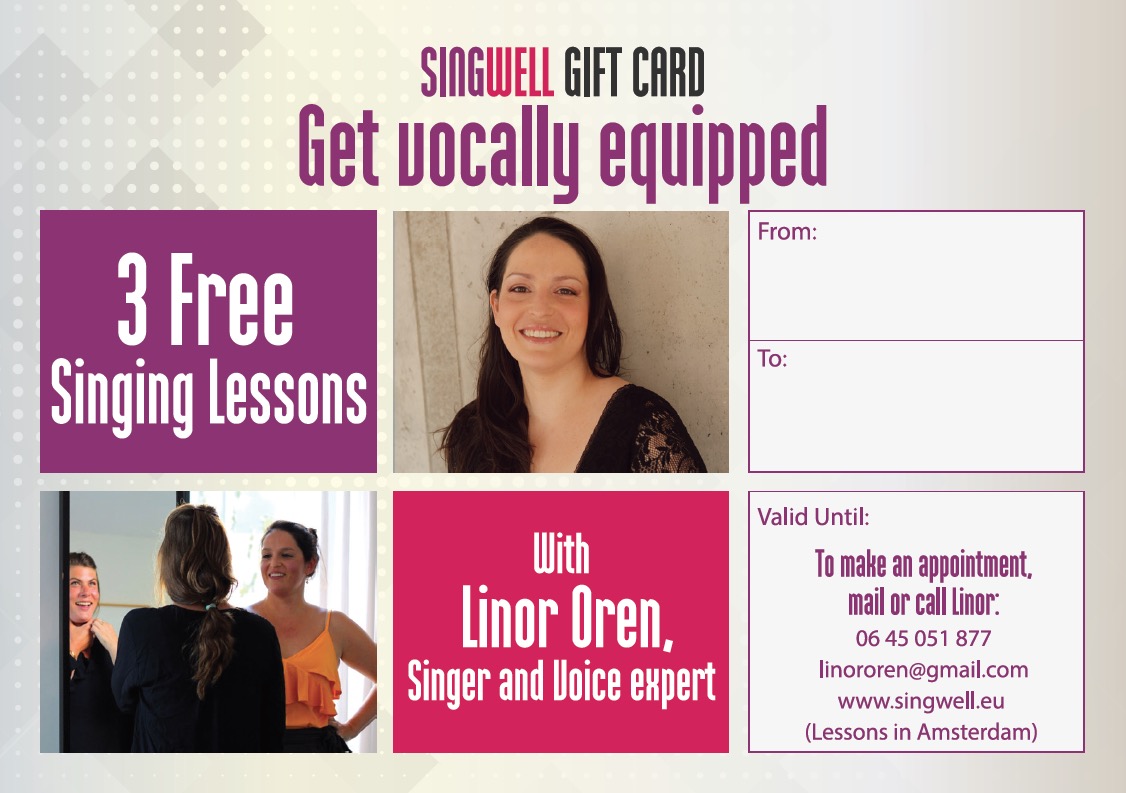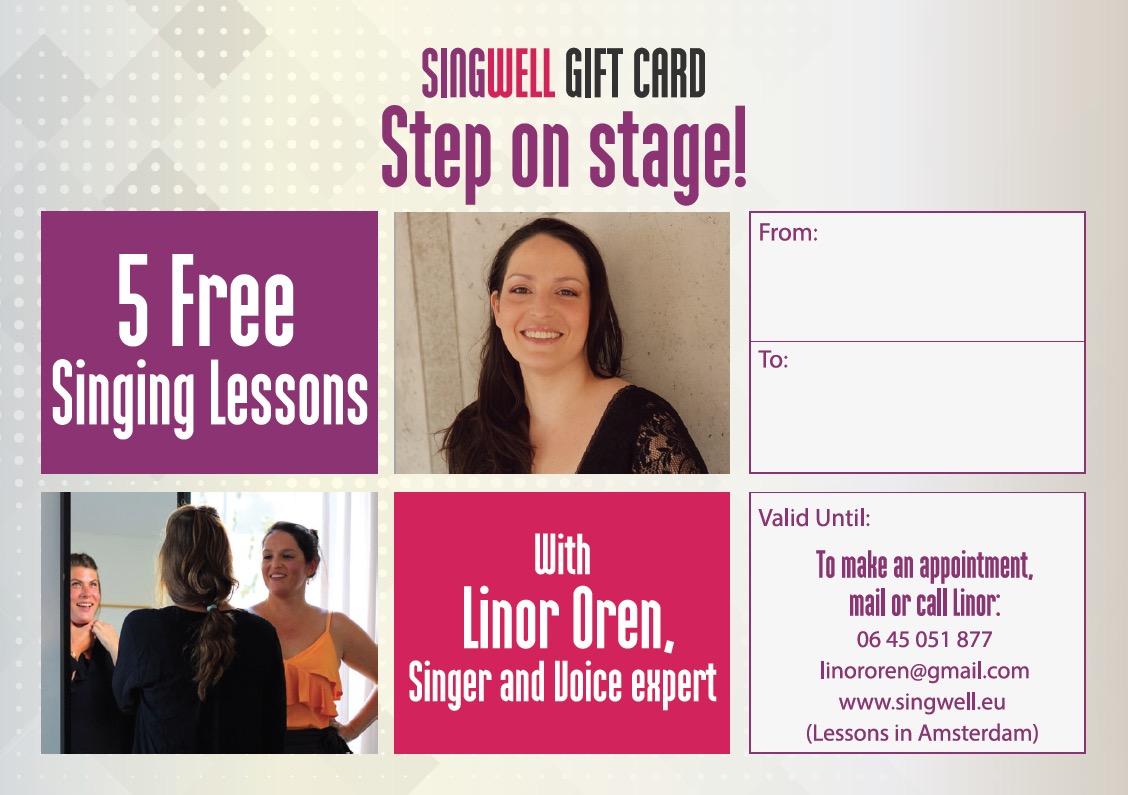 In 5 lessons, I can get your friend to achieve a goal. Maybe to perform on stage, on that special occasion? Master that song he or she always wanted to nail? Record an EP? Step on stage!
I sing for fun now. I consider classical singing one of the most amazing things and I want to master it. I recommend Linor's classes to anyone who wants to find joy in singing.