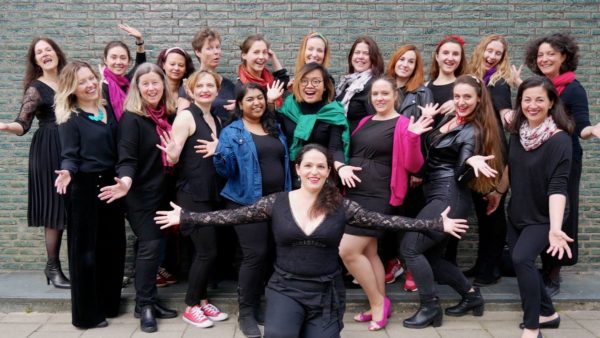 The name of our female choir in Amsterdam is of course a wink to my favorite musical movie – I must have watched it at least a dozen times. It keeps inspiring my love for singing.
Repertoire
We sing (mostly new) arrangements of key songs of classic musicals such as Hair, Sister Act and – as you can hear in the recording below – Fiddler on the roof. We performed this song – Matchmaker – at Q Factory, on June 2018. Pretty cool, I daresay, considering that at the time we had only rehearsed for about 2 months.
Question? Call me at 0645051877, or mail me
Season 2019/2020 starts first week of september
Concerts
We perform at least twice a year, including a end-of-the-year concert. One of our recent shows what at the church wedding of one of our members.
In november 2018 we performed in Café Belcampo, at a brunch concert with another choir Hebrew Groove. We sang Matchmaker, Edelweiss, Goodmorning Starshine and Salve Regina.
Our bad-ass work ethic
We are an amateur choir but dedicated to making this a great vocal ensemble. You don't have to have a lot of singing experience to join. As long as you are dedicated to learn and put in the effort. It's hard work but a lot of fun! As Mary Poppins sang: 'In every job that must be done / there is an element of fun / You find the fun / and SNAP the job's a game'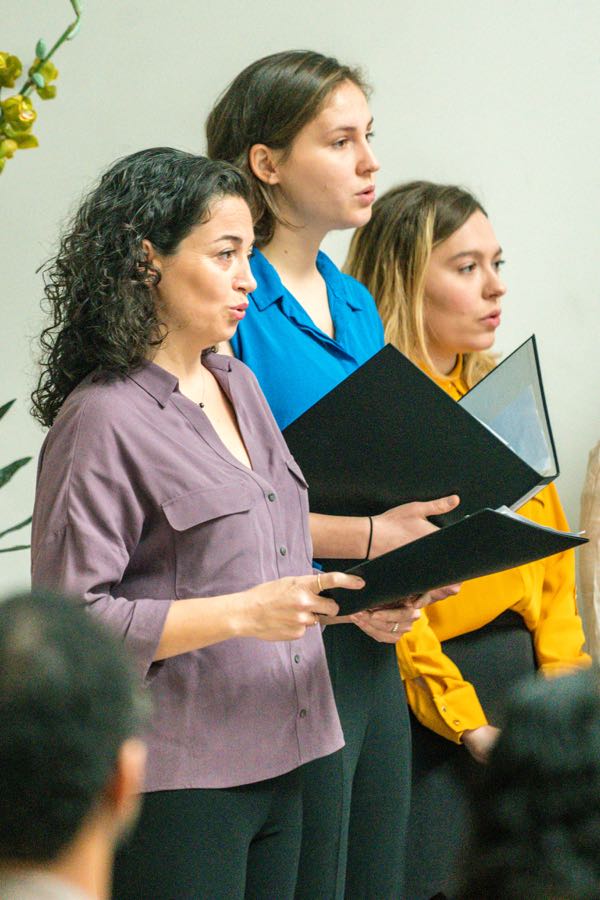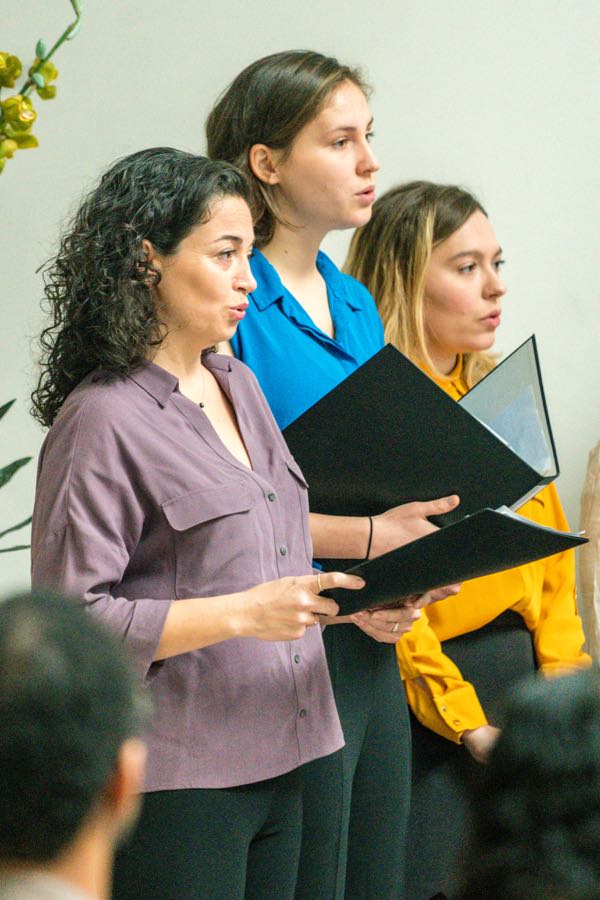 The perks of being a Poppin
Why is being a Merry Poppin the best thing ever? Being a part of The Merry Poppins will give you:
Weekly rehearsals of two hours with a group of dedicated singers from all over the world. You learn about vocal technique and blending in a group
Two concerts a year (at least)
A private singing lesson (free) with me which will improve you as a (choir) singer. For regular lessons, you get a €15 discount.
New arrangements of classic musical songs that I wrote especially for this choir (such as in the video below: I recorded and dubbed my own voice for soprano, mezzo and alto)
Rehearsals
Rehearsals are on Sundays, 16.00 – 18.00 h, at my place: SingWell Studio. Stephensonstraat 16p, Amsterdam-Oost (see contact details).
Membership
The membership fee is for a whole season, for we will aim to get some results by the end concert. The payment will be 350 euros (including 21% VAT) for the season (September-end of June). It covers my fee as arranger/director/organiser and costs for promotion, social media promotion of concerts and member acquisition, fees for rehearsal and/or concert space.
NB: if you enter the year at a later stage, you get a discount that is proportionate.