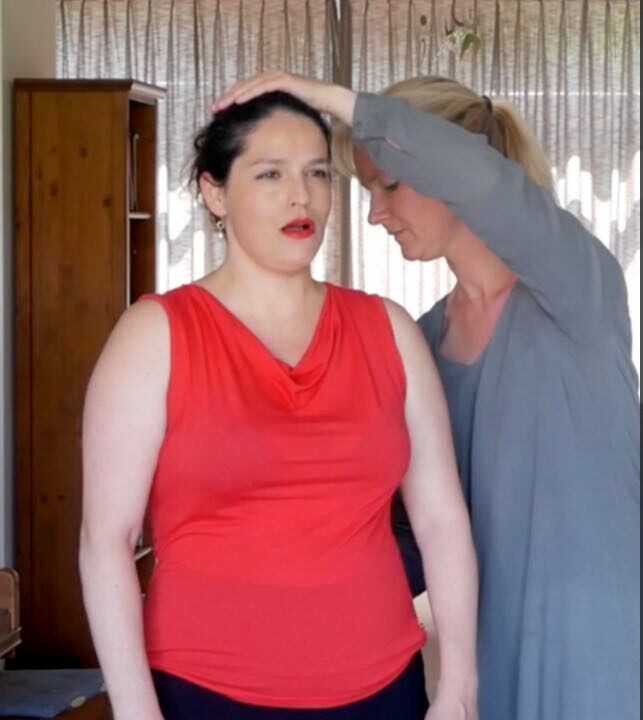 Are you struggling with your practice at home? Then this workshop is just for you.
Or if you:
Don't know what to start your practice with or how
Feel helpless and dependent on your teacher
Don't make the progress you have hoped to make with your singing.
Don't really have much motivation to practice anymore
We will show you what you can really achieve at home, if you have a plan
Maaike Aarts, an Alexander Technique teacher, and Linor Oren (that's me), a voice teacher, are teaming up to give you the most powerful effective and effortless way to handle your singing all by yourself.
Professional violinist (1st violin, associate concertmaster) and a certified Alexander Technique practitioner. Highly requested for 18 years among many, but especially among professional musicians, including myself (Linor). Overcame injuries with the help of  Alexander Technique. Maaike has recently developed an app which will be featured in the workshop.
I'm a professional singer for 17 years and a voice teacher for 13 years. Toured the world and taught online and in my studio students from around the globe. In my harsh experience trying to internalize the technique I have learned from multiple teachers – I have come up with a method. A system of learning which I believe is essential for maximum productivity and efficiency in one's singing process.
What's in the workshop?
We meet for 2 sessions, 2 hours each, 2 weeks apart.*
We learn Alexander Technique principles which will free us up before we are about to make an effort.
We learn Linor's practice model which will set you up for an ultimate practice lifestyle.
Each of you will have a go and experience in real time what the method is like
You go on to apply what you have learned – for 2 weeks.
We resume after 2 weeks and see the progress and if your teachers did a good job 😉
€90 ex VAT, in total for the two sessions
Dates: June 12th, 4 pm CET, and June 26th 4pm
Questions? Mail me at linororen@gmail.com,
"Thanks for the very inspiring workshop last Thursday, Linor! I really had a fun time. It was great to be in a small group in a safe environment where we all learnt from each other. Your tips are very useful and I am sure to use them."
"I have had several singing teachers…but Linor was the first one to start correcting my posture immediately… Linor corrected my neck , head and that immediately led to a completely different sound… I get notes effortlessly for the first time without having to force, and I am starting to discover my own voice."
Is this online workshop for you?
You will benefit from this two-part workshop if you want to:
Achieve a certain goal with your singing

Feel you have made good progress at home

Gain some more control over what you are doing in your practice

Be more at ease and comfortable in your own skin while you sing

Free yourself from tension and straining in your singing practice
€90 for two sessions, ex VAT.
Dates: June 12th, 4 pm CET, and June 26th 4pm
Questions? Mail me at linororen@gmail.com,
"I found the AT group workshops with Maaike particularly helpful in applying AT principles to practising and in working out lasting solutions for stubborn technical issues… It helped develop a greater sense of control within the realm of freedom."