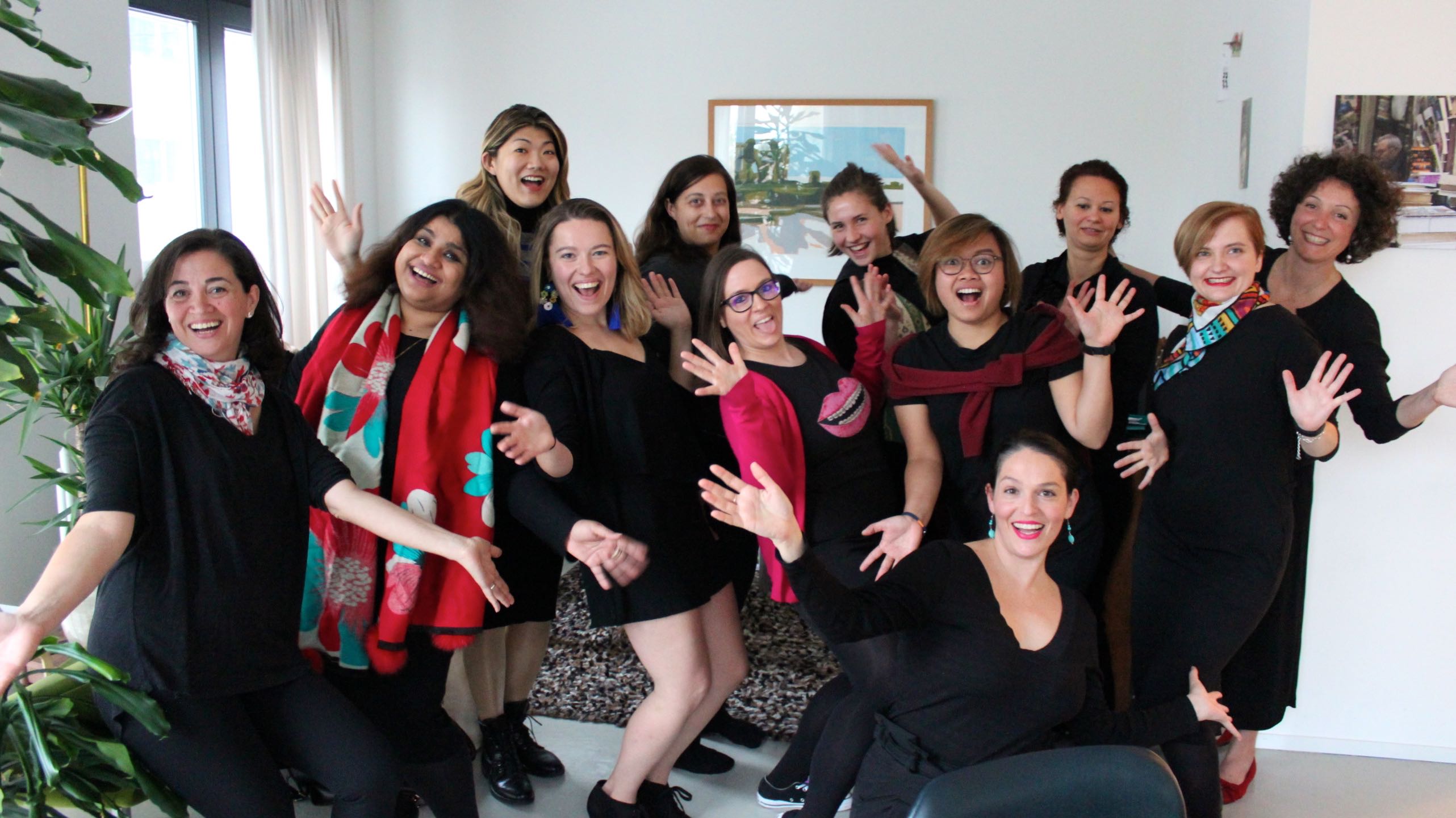 The name of our women's choir in Amsterdam is of course a wink to my favorite musical movie – I must have watched it at least a dozen times. It keeps inspiring my love for singing.
Repertoire
We sing (mostly new) arrangements of key songs of classic musicals such as Hair, Sister Act and Fiddler on the roof. We performed this song – Matchmaker – at Q Factory, on June 2018. Pretty cool, I daresay, considering that at the time we had only rehearsed for about 2 months.
Concerts
We have at least two concerts per year, including an end concert in June. But generally more. One of our recent performances was in church at the wedding of one of our members.
In November 2018, we performed in Café Belcampo, in a joint brunch concert with Hebrew Groove. We performed Matchmaker, Edelweiss, Goodmorning Starshine and Salve Regina.
Our bad-ass work ethic
We are an amateur choir but dedicated to making this a great vocal ensemble. You don't have to have a lot of singing experience to join. As long as you are dedicated to learn and put in the effort. It's hard work but a lot of fun! As Mary Poppins sang herself:
'In every job that must be done / there is an element of fun / You find the fun / and SNAP the job's a game'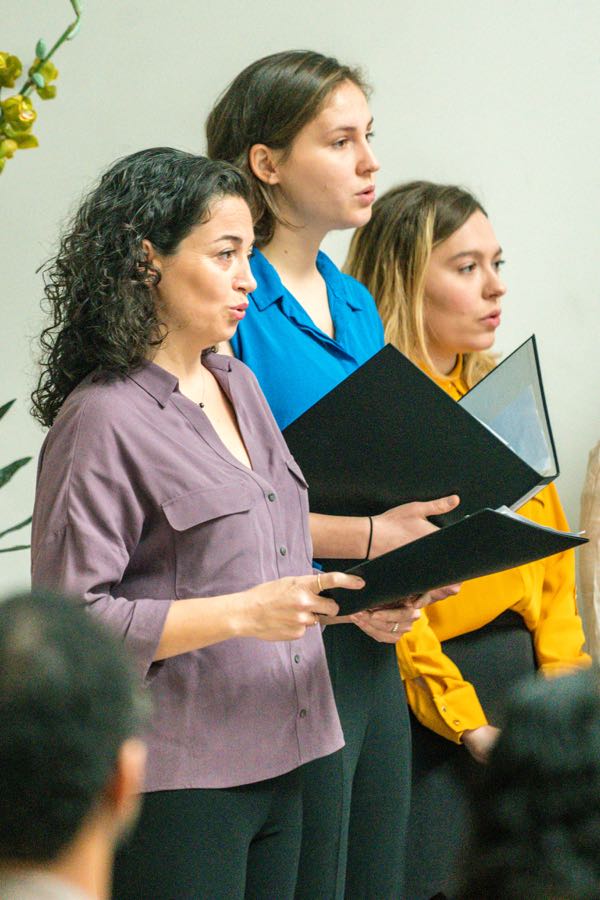 Rehearsals
Rehearsals are on Sundays, 16.00 – 18.00, at my place: SingWell Studio. Stephensonstraat 16p, Amsterdam-Oost (see contact details).
Sunday January 13th
Sunday January 20th
Saturday February 3d
Sunday February 10th
Sunday February 17th
Sunday February 24th
Sunday March 3d
Sunday March 10th
Sunday March 17th
Sunday March 24th
Sunday March 31st
Sunday April 7th NO REHEARSAL
Sunday April 14th
Sunday April 21st EASTER, NO REHEARSAL
Sunday April 28th
Membership fee
The membership fee is for a whole season, for we will aim to get some results by the end concert. The payment will be 350 euros (including 21% VAT) for the season (September-July). It covers my fee as arranger/director/organiser and costs for promotion, social media promotion of concerts and member acquisition, fees for rehearsal and/or concert space. Members can also pay in two terms.  NB: if you enter the year at a later stage, you get a discount.